$24.99
AUD
Category: H/C Picture Books
Briggs is a much-loved hip-hop artist, screenwriter and producer, working on shows such as Matt Groening's Disenchantment and The Weekly with Charlie Pickering. Briggs won 'Film Clip of the Year' and was shortlisted for 'Artist of the Year' at the 2019 National Indigenous Music Awards. ·Kate Moon is a celebrated artist, mainly in animation Rachael Sarra is an emerging Indigenous artist from Brisbane Fresh, contemporary illustration and design – signifying a new chapter in children's Indigenous publishing.   ...Show more
$24.99
AUD
Category: H/C Picture Books
The first new Guess How Much I Love You picture-book story for 24 years! One day Big Nutbrown Hare is busy, but Little Nutbrown Hare wants to play so he goes off exploring on his own. He discovers another hare in a puddle – then realizes it's his reflection. He spots his shadow and wants to race it – o nly to find it's just as fast as him. Then up on Cloudy Mountain he finally finds someone to play with: a little snow white hare called Tipps. And she's real! This lovely new story is a wonderful companion to the classic picture-book Guess How Much I Love You; a charming tale about friendship with a delightful and original twist. ...Show more
Respect
by Aunty Fay Muir; Sue Lawson; Lisa Kennedy (Illustrator)
$24.99
AUD
Category: H/C Picture Books | Series: Our Place Ser.
Our Way is old. Older than the red earth. Older than flickering stars. Our way is respect. A tender, thoughtful story reminding us to respect others and respect ourselves. Part of the Our Place series which welcomes children to culture.  'Dream team Aunty Fay Muir and Sue Lawson, who previously brought us the excellent Nganga: Aboriginal and Torres Strait Islander words and phrases, have collaborated with artist Lisa Kennedy to deliver this absolutely exquisite picture book.  In Respect, the first book in Magabala's Our Place series — the aim of which is to welcome children to Aboriginal culture — Muir and Lawson's sparse text is offset by Kennedy's luminous images, which come alive on the page.' — Hannah Gardiner, Books+Publishing ...Show more
$24.99
AUD
Category: H/C Picture Books
Where have all the brave bears gone? Under the bright, shining stars, a young cub lost in the snow searches for the ones he loves. Embarking on a surprising journey, and warmed by memories, he finds a new friend... and reunites with old ones. A moving and redemptive tale from performer, writer and artis t Paul McDermott. ...Show more
Family
by Aunty Fay Muir; Jasmine Seymour (Illustrator); Sue Lawson
$24.99
AUD
Category: H/C Picture Books | Series: Our Place Ser.
Age range 3 to 9 Family is a thoughtful contemplation for all to learn the different ways that family makes us whole. This beautifully illustrated children's picture book shows everyone that 'family' can be about heart and home; an endless sky; stories and songs. It  'learns' us how to be with each othe r and with Country. Families come in all shapes and sizes, and this remarkably simple story teaches us all, that family can be many things. ...Show more
$24.99
AUD
Category: H/C Picture Books
A spectacular new title from world-renowned artist Oliver Jeffers, creator of the million-copy selling, global phenomenon Here We Are! What shall we build, you and I? I'll build your future and you'll build mine. We'll build a watch to keep our time. A father and daughter set about laying the foundation s for their life together. Using their own special tools, they get to work; building memories to cherish, a home to keep them safe and love to keep them warm. From renowned, internationally bestselling picture-book creator and visual artist, Oliver Jeffers, comes this rare and enduring story about a parent's boundless love, life's endless opportunities and all we need to build a together future. ...Show more
$26.99
AUD
Category: H/C Picture Books
A heartwarming celebration of Christmas, family and faith by two of Australia's finest picture book creators.  Sarah loves her two grandmas - Grandmother Azar and Grandmother Maria. Grandmother Azar tells Sarah stories from the Holy Koran, while Grandmother Maria tells her stories from the Bible. At Ch ristmas time, Sarah snuggles in each of her grandmothers' laps and listens to two nativities stories about the birth of baby Jesus. They are the same in some ways, and different in others ... but both can be Sarah's favourite.  ...Show more
$27.99
AUD
Category: H/C Picture Books
This exquisitely illustrated and beautifully written children's picture book tells the tale of a girl with no name who lives alone in the forest. A curious raven comes to visit, and slowly a friendship grows as they find a language to share.
$26.99
AUD
Category: H/C Picture Books
This is an expansive and generous Welcome to Country from a most respected Elder, Aunty Joy Murphy, beautifully given form by Indigenous artist Lisa Kennedy. Welcome to the traditional lands of the Wurundjeri People. We are part of this land and the land is part of us. This is where we come from. Wominj eka Wurundjeri balluk yearmenn koondee bik. Welcome to Country. Aunty Joy Wandin Murphy is a most respected senior Wurundjeri elder of the Kulin alliance. This is a very accessible welcome that introduces and gives meaning and explanation within the text to the customs and symbols of Indigenous Australia. Aboriginal communities across Australia have boundaries that are defined by mountain ranges and waterways. Traditionally, to cross these boundaries or enter community country you needed permission from the neighbouring community. When this permission was granted the ceremony now called Welcome to Country took place. Each community had its own way of welcoming to country, and they still do today.   ...Show more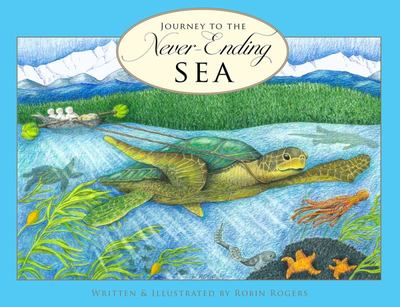 $27.99
AUD
Category: H/C Picture Books | Series: Pippins World Ser.
Three little Pippins live under a big tree in the forest. They are preparing to travel from their home in the woods, across lakes and a sea, and across mountains to arrive at the Neverending Sea. They encounter some danger, adventure, and animal friends along the way, before returning safely home. The s tory is accompanied by lush illustrations (based on the US Pacific Northwest for this tale). ...Show more
$29.99
AUD
Category: H/C Picture Books
A book about adventure, about family, about never giving up, and about what we can achieve when we work together. This is an inspirational picture book, published in support of the creation of the Captain Tom Foundation, which tells the incredible story of the man who walked 100 laps of his garden and captured the heart of a nation. Fully illustrated for younger readers, and following the key moments from Captain Tom's incredible life, the book shows what is possible when we come together and never, ever give up. ...Show more