$39.99
AUD
Category: Architecture & Interiors
Small House Living Australia features 21 small, inspiring Australian homes. Some are clever additions onto tight urban sites- others are tranquil weekenders in deep countryside - what all have in common is a shared belief that good architectural design principles make even the smallest of architectural and ecological footprints possible.With land ever more expensive, growing environmental pressures and an increasing number of small households, architects and designers are responding with great ingenuity to produce both practical and cost-effective buildings, and all the while never sacrificing the most essential of human needs - a beautiful home. The houses you will discover in Small House Living Australiaare celebrations in built form of lives lived well, with less. ...Show more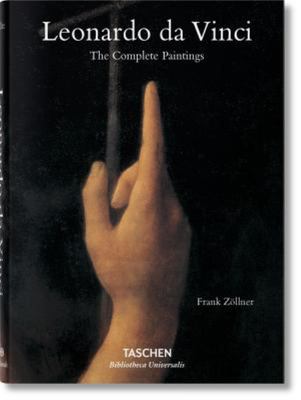 $40.00
AUD
Category: Architecture & Interiors | Series: Bibliotheca Universalis Ser.
Da Vinci in detail The paintings of the Renaissance genius One of the most accomplished human beings who ever lived, Leonardo da Vinci (1452-1519) remains a quintessential Renaissance genius. The perfect companion to the Leonardo Graphic Work edition, this book is a compact catalogue raisonne of all of the artist's masterful paintings. Drawn from our best selling XL Leonardo edition, the book traces the artist's life and work across 10 chapters, presenting all known paintings and drawing on his letters, contracts, diary entries, and writings to explore the man behind such groundbreaking artworks. From Virgin of the Rocks to Virgin and Child with St. Anne to the ever-beguiling Mona Lisa, you'll find some of the finest treasures of the Louvre, Prado, and National Gallery, London here, as well as Leonardo works lost to time, but no less startling in their precision and poise.   "Art book of the year." About the series: Bibliotheca Universalis -- Compact cultural companions celebrating the eclectic TASCHEN universe at an unbeatable, democratic price Since we started our work as cultural archaeologists in 1980, the name TASCHEN has become synonymous with accessible, open-minded publishing. Bibliotheca Universalis brings together nearly 100 of our all-time favorite titles in a neat new format so you can curate your own affordable library of art, anthropology, and aphrodisia.Bookworm's delight -- never bore, always excite ...Show more
$59.99
AUD
Category: Architecture & Interiors | Reading Level: 6 Home
Karen McCartney's bestselling books on modern Australian architecture now in a collectable single best-of edition with completely updated design. 'Karen McCartney's Iconic Australian Houses books are re-imagined so cleverly in this freshly redesigned, encyclopaedic book, which brings together in one vol ume the best of 50 years of Australian residential architecture.' Lucy Feagins - The Design Files Iconic: Modern Australian Houses 1950--2000 showcases, in a fresh, new and collectible edition, the best residential projects from the previously published works 50/60/70 and 70/80/90 and which formed successful exhibitions shown at the Museum of Sydney. Completely redesigned in a new format, with revised introduction, this classic will find audiences both new to and familiar with the gems of Australian modernist architecture. Featuring houses from: Harry Seidler, Peter Muller, Roy Grounds, Peter McIntyre, Russell Jack, Robin Boyd, McGlashan Everist, Enrico Taglietti, Neville Gruzman, Bruce Rickard, Hugh Buhrich, Ian McKay, Iwan Iwanoff, Ian Collins, Richard Leplastrier, Glenn Murcott, Barrie Marshall, Ken Woolley, Lovell Chen, Wood Marsh, Andresen O'Gorman, Durbach Block, Sean Godsell, Stutchbury and Harper, Donovan Hill, John Wardle. ...Show more
$59.99
AUD
Category: Architecture & Interiors
Australian design has forged its own unique trajectory, influenced by geographic isolation, a distinctive natural environment and a modern sensibility. Design Lives Here showcases the best of Australian residential architecture and interiors, and pays homage to the local designers and makers who have cr afted bespoke pieces of furniture and lighting for these homes, whether large or small.From a reimagined Californian bungalow with a dining table inspired by the humble HB pencil to a monumental inner-city residence furnished with more than 100 custom pieces, these houses - and the objects that reside within - offer a compelling snapshot of contemporary Australian design through the lens of materiality, utility, site and place. ...Show more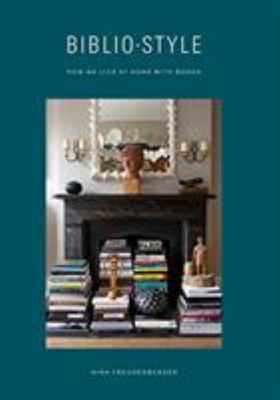 $50.00
AUD
Category: Architecture & Interiors
'A room without books is like a body without soul.' - Cicero   In Bibliostyle, interior designer Nina Freudenberger teams up with New Yorker writer Sadie Stein, and Architectural Digest photographer Shade Degges to celebrate the beauty of books and the personal touch they bring to the homes they live in . Though books are beautiful objects in their own right, our connection to them goes beyond the physical. In every home featured in Bibliostyle, the library is the undisputed heart of the home, a place that holds the homeowner's passions, values and stories in its books. With its gorgeous photography, Bibliostyle offers a peek into the private libraries of passionate readers from all over the world and all walks of life, including Karle Ove Knausgaard, Art Spiegelman and Françoise Mouly, Silvia Whitman and Phillip Lim. Featuring an abundance of rare collections, floor-to-ceiling shelves and stacks upon stacks of books, Bibliostyle is a visual feast and inspiration for every bibliophile.   ...Show more
$60.00
AUD
Category: Architecture & Interiors
As an architecture photographer, Nicole England found that the shoots she enjoyed the most were the ones where dogs were present - nothing lightens the mood like a nonchalant pup. However imposing the architecture, some doggy hijinks can immediately bring an element of sociability and fun. With this in mind, Nicole set about setting up her instagram, Resident Dog, and now this book, Resident Dog Around the World, which showcases over 25 of the world's most amazing houses, and thedogs that live there. Photographing dogs is not always straightforward, because they don't always cooperate! The result is that these images end up with a looser, more spontaneous style. Just as every home is different, so is every dog. The photographs showcase incredible, amazing architecture and capture the personality of the idiosyncratic personality of each canine. Take a wander around the world's most stunning homes, from Mexico to Sydney, London, New York and LA, with the home pooch as your tour guide. Eachhome will feature several photographs, and an interview with the architect or home owner. ...Show more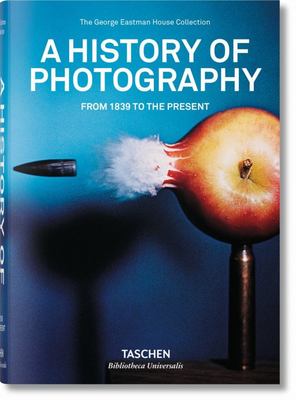 $40.00
AUD
Category: Architecture & Interiors
This is a unique survey of photography from its origins until now. From a delivery boy to one of the most important industrialists in American history, George Eastman's career developed in a particularly American way. The founder of Kodak died in 1932, and left his house to the University of Rochester. Since 1949 the site has operated as an international museum of photography and film, and today holds the largest collection of its kind in the world. The continually expanding photography collection contains over 400,000 images and negatives - among them the work of Alfred Stieglitz, Edward Steichen, Ansel Adams and others - as well as 23,000 cinema films, five million film stills, one of the most important silent film collections, technical equipment and a library with 40,000 books on photography and film. The George Eastman House is a pilgrimage site and a place of worship for researchers, photographers and collectors from all over the world. This volume shows in chronological order the most impressive images and the most important developments in the art of light that is photography. It provides in its huge collection and themes a unique survey of the medium from its origins until now. ...Show more
$59.99
AUD
$65.00
(7% off)
Category: Architecture & Interiors
Following the successful Hare + Klein: Texture Colour Comfort and compact edition comes a completely new book - Hare + Klein: Interior. This book from the Sydney multi award winning team of interior designers, showcases their signature use of texture, colour and scale in responsive interior design that has defined their practice to date. Featuring alluring photography, architectural sketches, fabric swatches and mood boards for fourteen properties this second book offers further insight into their design decisions and the stunning, timeless homes that they produce.   ...Show more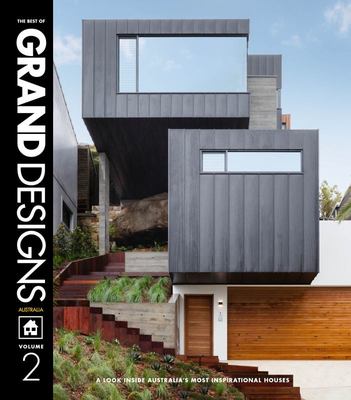 $59.99
AUD
Category: Architecture & Interiors | Reading Level: 6 Home
From a home created within an old electrical substation to another like a sprawling tent under canvas, from a home inspired by Japanese origami to another designed around a shipping container - these are the intriguing and resourceful design solutions featured in The Best of Grand Designs Volume 2, the much awaited sequel to the best-selling The Best of Grand Designs. It features 24 inspiring homes that have featured in series six to eight of the iconic home design TV program, with projects straddling the continent, from Tasmania to Queensland, South Australia to northern NSW, in coastal, country and city locations. As with its forerunner, the book is a tribute to Australian home owners and their architects and designers, who, undeterred by constraints such as a tight budget, a short timeline, a tricky site and heritage regulations, dared to dream and saw their grand visions become reality. ...Show more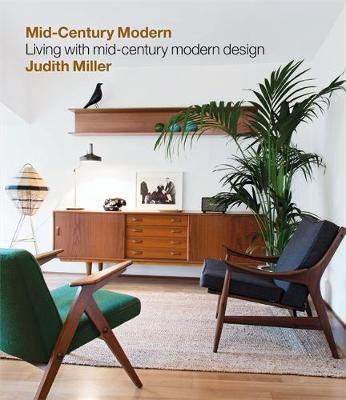 $59.99
AUD
Category: Architecture & Interiors
From the 'soft modernism' of Scandinavian furniture to the sleek, clean lines of the lighting created by the Castiglioni brothers in Italy, Judith Miller's Mid-Century Modern reveals the glory of one of the most exciting periods of design history: the late 1940s to the 1970s. The book explores the most desirable interiors, furniture, ceramics, glass, metalware and textiles of this hugely popular period. It features all the iconic designs and designers of the era, with price codes to help value and appraise your mid-century collection. The careers and influence of ground-breaking designers, including Alvar Aalto, Charles and Ray Eames, Robin and Lucienne Day, Arne Jacobsen and many others, are described in stand-alone feature pages. Key pieces (including a number of previously unpublished examples) are placed in an historical context with coverage of innovations in design, production methods and materials. ...Show more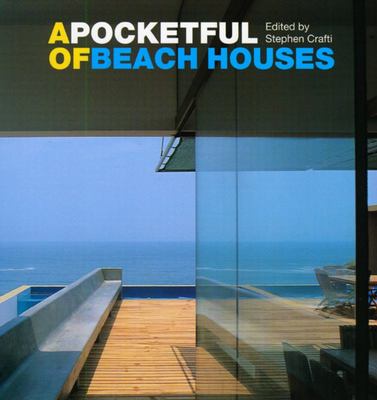 $19.99
AUD
Category: Architecture & Interiors | Series: Pocketful Ser.
This latest addition to IMAGES' Pocketful series offers more than 50 examples of the best residential beach architecture in Australia and New Zealand today. Superb architect-designed homes, which in many cases have been adapted to harsh beachside environments, are explained and illustrated with beautifu l photography, plans and descriptive text. A visual feast of stunning ocean views, dunescapes and impeccable architectural design for beachside living, A Pocketful of Beach Houses is a must-have for any beach-lover and includes stunning projects from top Australian and New Zealand architects, such as Molnar Freeman Architects, Stephen Jolson and McBride Charles Ryan. ...Show more