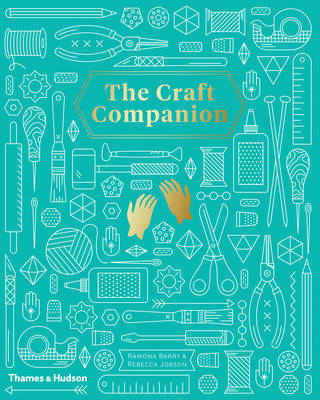 $24.99
AUD
$65.00
(61% off)
Category: Craft
Once the domain of the domestic, craft has now infiltrated every creative sphere including food, fashion, fine art and architecture. If this craft renaissance is indicative of a new wave of keen creatives then The Craft Companion is the ultimate guide to navigating the new craft frontiers. From appliqué and baskets to weaving and zakka, The Craft Companion features over 30 new and old crafting techniques. ...Show more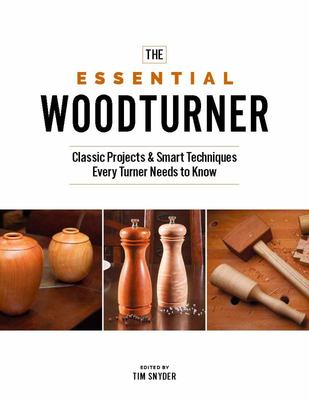 $39.99
AUD
Category: Craft
You've decided to give woodturning a try: you've purchased a lathe, you've got the tools, there's a nice piece of stock at arm's length, and you're ready to start spinning some wood. What are going to make? You can only make so many bowls. Are there some classic go-to projects that every woodturner shou ld know how to make -- either for themselves or for family and friends? With almost two dozen projects, The Essential Woodturner provides the classic projects and the necessary techniques that every woodturner needs to know. Ranging from pepper mills, bottle stoppers, and pens to mallets, rolling pins, and duck calls-with a live-edge bowl thrown in for good measure-the project list in The Essential Woodturner is the ideal road map for woodturners seeking to make some fun stuff while expanding their talents and building their confidence. With helpful drawings, step-by-step photos, and easy-to-follow guidance, each project can be completed in a few hours or a couple of days and requires only basic tools and equipment. ...Show more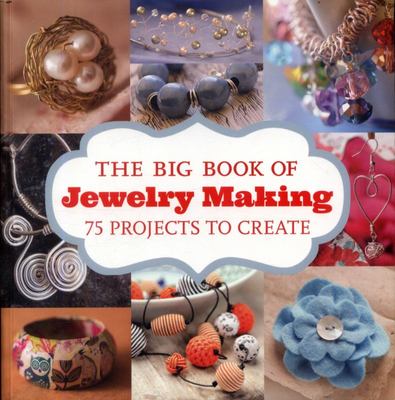 $29.99
AUD
Category: Craft
Jewelry is art that can be worn, and crafters who make jewelry like to personalize pieces to wear themselves or give as gifts. But many crafters are scared away by intimidating techniques or new materials, or they just don't have the time to devote to intricate designs. With The Big Book of Jewelry Maki ng, crafters will learn that making your own jewelry doesn't need to involved complicated techniques, expensive tools, or a lot of time. The 75 fun and simple projects curated here all can be completed in just a few steps, and each features clear instructions and step-by-step photographs and illustrations to ensure you achieve perfect results no matter what your experience in jewelry making. Every crafter will find something to inspire thanks to the dazzling collection of earrings, bracelets, necklaces, rings, and more that are fashioned using beading, wirework, or polymer clay. Once you are confident in your skills, you can easily customize or adapt any of these projects into countless variations to showcase your own unique style. ...Show more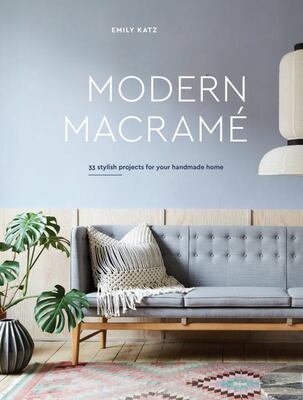 $42.99
AUD
Category: Craft
MacramU--the fine art of knotting--is an age-old craft that's undergoing a contemporary renaissance. At the heart of this resurgence is Emily Katz, a lifestyle icon and artist who teaches sold out macramU workshops around the world and creates swoon-worthy aspirational interiors with her custom hand-kno tted pieces. Modern MacramU is a stylish, contemporary guide to the traditional art and craft of macramU, including 33 projects, from driftwood wall art and bohemian light fixtures to macramU rugs and headboards. The projects are showcased in easy to follow and photogenic project layouts, guiding both the novice and the more experienced crafter in a highly achievable way. Included with every project are thoughtful lifestyle tips showing how macramU can provide the perfect finishing touch for the modern, well-designed home--whether it's a hundred-year-old farmhouse, a sophisticated loft, or a cozy but stylish rental. ...Show more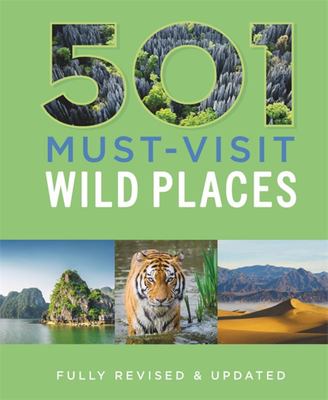 $17.99
AUD
$44.99
(60% off)
Category: Craft | Series: 501 Ser.
Whether you are an adventurer, intrepid backpacker, holiday-maker or simply interested in the wider world, this book will surely stir your imagination. Pick up this jam-packed guide to find a perfect adventure or rewarding getaway that offers the opportunity to escape to and experience some of Mother N ature's greatest and unrestrained creations. With spectacular photographs that transport you to the likes of the Atacama Desert and the Retezat Mountains, this book will leave you in awe of some of the lesser-known marvels found on our incredible planet. From Lake Karakul in China to the Western Highlands in Papua New Guinea, 501 Must-Visit Wild Places provides detailed descriptions and handy tips for each location, introducing you to new travelling possibilitites. ...Show more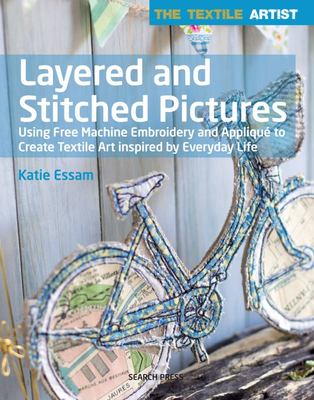 $49.99
AUD
Category: Craft
A modern source of fun and innovative inspiration for any textile artist, built on the everyday world around you.   Katie Essam's fresh, modern style uses unique combinations of traditional techniques, and in this book she shows you how to create beautiful textile art inspired by the beauty in everyda y objects.   Stretch your imagination and be inspired by Katie's fun, innovative ideas; learn how to draw inspiration from the animals, birds, gardens, beach huts and scenes that surround you; and use that inspiration as the fuel you need to create gorgeous stitched pictures. ...Show more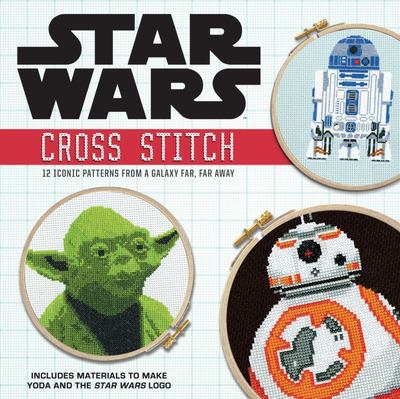 $39.99
AUD
Category: Craft | Series: Star Wars (Episode 7) Ser.
Bring a touch of the Force to your crafting with Star Wars Cross Stitch ! This fun, accessible kit features a full-color book with 12 cross-stitch patterns, graded in difficulty from Padawan to Jedi Master, and background on the iconic elements from Episodes IVVII that inspired them. Also included is ev erything you need to make two projects: skeins of embroidery floss, fabric, and needles. ...Show more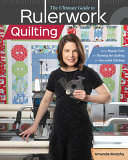 $44.99
AUD
Category: Craft
Use quilting rulers to their fullest Straight lines, curves... there are rulers for every kind of quilting Amanda Murphy shares an in-depth guide to everything you need to know about rulerwork quilting on both domestic and longarm machines. With recommendations for choosing templates and feet, this tec hnical guide is great on its own, but also makes the perfect sidekick to Murphy's popular Rulerwork Quilting Idea Book. Plan your quilting to perfection and learn to combine rulerwork with free-motion quilting. Watch your quilting aesthetic begin to evolve; helpful photos show you how to execute quilting designs with basic straight-line and circle rulers, as well as specialty shapes like waves, clamshells, and feathers - Become a rulerwork expert Achieve the quilting you want every time - Work on your longarm or domestic sewing machine, with troubleshooting and ergonomic tips for each - Buy the right rulers and feet, plan the quilting, and execute rulerwork with finesse ...Show more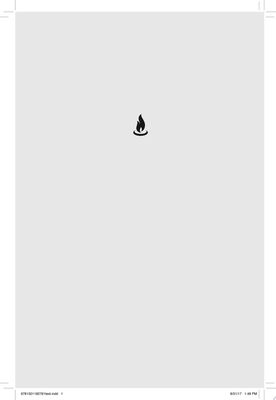 $45.00
AUD
Category: Craft
In this fully illustrated and beautiful guide to our most functional utensil--the spoon--a master craftsman shares his life's work: designing and carving exquisite, functional wooden spoons from branches and logs using time-honored woodworking skills and techniques.   The simple, ordinary spoon is par t of our everyday lives, from stirring our first cup of coffee to the long slurp of soup poured with a ladle to scraping the last bit of pudding from the bowl. Barn the Spoon is a master craftsman in the rarified art of spoon carving and a thoughtful proponent of the new wood culture renaissance. His love, care, and passion for wooden spoons is genuine and infectious. In Spoon he brings unparalleled color and character to his role as one of the world's most respected spoon carvers and shares the extraordinary skill and gentle philosophy he applies to his life's work.   Barn shows how to use the axe and knife, from how they should feel in your hand to honing the perfect edge when carving your own spoons. Featuring sixteen unique designs in the four main categories of spoon--eating, serving, cooking, and measuring--Barn takes you through the nuances of their making, how each design is informed by its function at the table or in the kitchen, and the key skills you will learn. Stunning photography on nearly every page both inspires and acts as a blueprint to help perfect your technique.   A celebration of the ordinary transformed into the extraordinary, Barn's spoons take you on a journey into the new wood culture, from understanding the relationship among wood, the raw material, and its majestic origins in our trees and woodland, to the workshop and the axe block, and into your own kitchen. This gorgeous, full-color book is the perfect gift for the home chef, woodcarver, crafter, collector, artist, escapist urbanite, or anyone harboring dreams of a self-sufficient lifestyle. ...Show more

$26.95
AUD
Category: Craft
Create 20 tiny masterpieces in a wide range of embroidery styles by renowned founder of Dandelyne(TM), Sonia Lyne   Frame it, wear it, look awesome.   Stitch and paint dozens of different embroidery designs in these cute mini embroidery hoops by Sonia Lyne, founder of Dandelyne(TM) Following the sim ple instructions inside, create 20 tiny masterpieces in a wide range of styles - from classic embroidered flowers and applique animals, to abstract stitch'n'paint shapes and tasselled creatures. Then, proudly frame your stitch art and turn it into wearable jewellery, necklaces, brooches and more.   Beginner embroiderers and experienced stitchers short on time will love the small size of these hoops, as almost all the designs can be made in a weekend. Throughout, Sonia also gives you tips on colour variations as well as alternative hoop shapes you could use from her mini hoop kit, inspiring you to make these little designs truly your own   Whatever your style, there's something for everyone inside, making these teeny trinkets perfect little treats for loved ones (as well as yours truly) ...Show more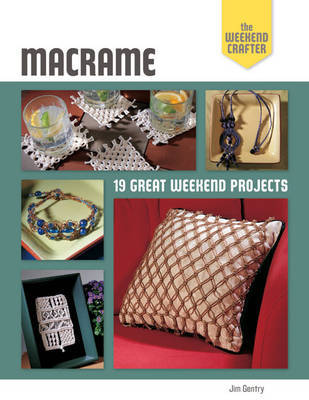 $14.99
AUD
Category: Craft | Series: Weekend Crafter
This title helps you create beautiful and charming projects, from decorative home accents to jewellery, with fun and easy macrame. The knots and braids are lovely and can be combined with beads for some attractive effects. Try different materials, such as braided cotton cord, suede lacing and jewellery wire. Knot a pair of place mats for a dinner, create a lead for your dog, a pendant for your friend and coasters as a housewarming gift; just some of the quick and easy appealing projects in this guide. ...Show more