$29.99
AUD
$32.99
(9% off)
Category: Crime Thriller Horror | Reading Level: very good
The compelling new novel from Jane Harper, the New York Times bestselling author of The Dry. Kieran Elliott's life changed forever on the day a reckless mistake led to devastating consequences.The guilt that still haunts him resurfaces during a visit with his young family to the small coastal town he on ce called home. Kieran's parents are struggling in a community which is bound, for better or worse, to the sea, that is both a lifeline and a threat. Between them all is his absent brother, Finn. When a body is discovered on the beach, long-held secrets threaten to emerge. A sunken wreck, a missing girl, and questions that have never washed away... ...Show more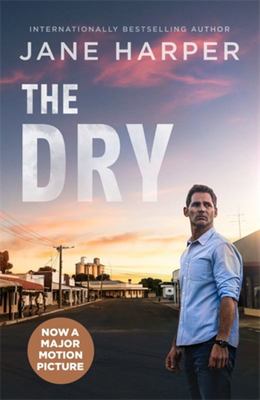 The Dry
by Jane Harper
$19.99
AUD
Category: Crime Thriller Horror | Reading Level: very good
NOW A MAJOR MOTION PICTURE STARRING ERIC BANA AS AARON FALK. WHO REALLY KILLED THE HADLER FAMILY? It hasn't rained in Kiewarra for two years. Tensions in the farming community become unbearable when three members of the Hadler family are discovered shot to death on their property. Everyone assumes Luke Hadler committed suicide after slaughtering his wife and six-year-old son. Federal Police investigator Aaron Falk returns to his hometown for the funerals and is unwillingly drawn into the investigation. As suspicion spreads through the town, Falk is forced to confront the community that rejected him twenty years earlier. Because Falk and his childhood friend Luke Hadler shared a secret, one which Luke's death threatens to unearth ... ...Show more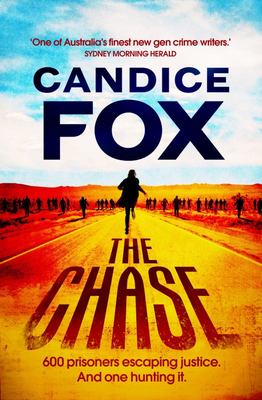 $32.99
AUD
Category: Crime Thriller Horror
  We cannot recommend this book highly enough - it has everything - plot, pacing, characters, edge of your seat writing. Candice Fox has been described by the Sydney Morning Herald as 'one of Australia's finest new gen crime writers' and her latest novel is another thrilling ride, as a mass prison bre akout lets loose 650 of the country's most dangerous prisoners.  Are you listening, Warden?' 'What do you want?' 'I want you to let them out.' 'Which inmates are we talking about?' 'All of them.' When 650 of the world's most violent human beings pour out from Pronghorn Correctional Facility into the Nevada Desert, the biggest manhunt in US history begins. But for John Kradle, this is his one chance to prove his innocence, twenty-six years after the murder of his wife and child. He just needs to stay one step ahead of the teams of law enforcement officers he knows will be chasing the escapees down. Death Row Supervisor turned fugitive-hunter Celine Osbourne is single-minded in her mission to catch Kradle. She has very personal reasons for hating him - and she knows exactly where he's heading . . .   ...Show more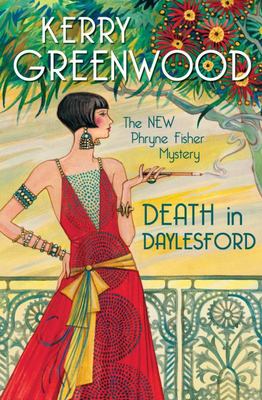 $29.99
AUD
Category: Crime Thriller Horror | Series: Phryne Fisher Ser.
Surrounded by secrets, great and small, the formidable Miss Phryne Fisher returns to vanquish injustice.When a mysterious invitation arrives for Miss Phryne Fisher from an unknown Captain Herbert Spencer, Phryne's curiosity is excited. Spencer runs a retreat in Victoria's spa country for shell-shocked s oldiers of the First World War. It's a cause after Phryne's own heart but what could Spencer want from her?Phryne and the faithful Dot view their spa sojourn as a short holiday but are quickly thrown in the midst of disturbing Highland gatherings, disappearing women, murder and the mystery of the Temperance Hotel.Meanwhile, Cec, Bert and Tinker find a young woman floating face down in the harbour, dead. Tinker, with Jane and Ruth, Phryne's resilient adopted daughters, together decide to solve what appears to be a heinous crime.Disappearances, murder, bombs, booby-traps and strange goings-on land Miss Phryne Fisher right in the middle of her most exciting adventure. ...Show more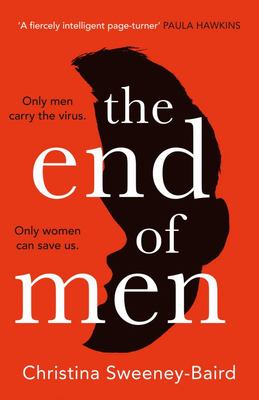 $29.99
AUD
Category: Crime Thriller Horror
'A FIERCELY INTELLIGENT PAGE-TURNER...AT ONCE THOUGHTFUL AND HIGHLY EMOTIVE' PAULA HAWKINS  Glasgow, 2025. Dr Amanda Maclean is called to treat a patient with flu-like symptoms. Within three hours he is dead. This is how it begins.   The unknown virus sweeps through the hospital with deadly speed. The victims are all men.   Dr Maclean raises the alarm. But by the time the authorities listen to her, the virus has spread to every corner of the world. Threatening families. Governments. Countries. Can they find a cure before it's too late? Can they stop THE END OF MEN? 'A POWERFUL, GRIPPING BOOK THAT HAS MADE ME FEEL A LITTLE BIT BETTER ABOUT THE WORLD WE ARE LIVING IN RIGHT NOW' BRYONY GORDON 'COMPELLING AND HEART-BREAKING. A REMARKABLE ACHIEVEMENT' ABI DARÉ 'MOVING, THOUGHT-PROVOKING AND TERRIFYINGLY PRESCIENT' TAMMY COHEN 'DEVASTATING, PRESCIENT, COMPELLING AND CONFRONTING' LAURA JANE WILLIAMS ...Show more
$29.99
AUD
$32.99
(9% off)
Category: Crime Thriller Horror
'Australian crime fiction has just found an exciting new voice.' Marie Claire On the evening of September 22, 1998, three teenage girls venture out for a night of mischief in the coastal town of Blairgowrie. But only two return . . . For over twenty years the disappearance of fifteen-year-old Cecilia May remains a baffling cold case - until human bones are discovered on an isolated beach. Now it's up to Detective Emmett Corban and his team to dig up decades of trauma, and find the missing piece of an investigation that's as complex as it is tragic. Does the answer lie with the only suspect, a registered sex offender who confessed, then immediately provided a rock-solid alibi? Or with the two teen survivors - neither of whom can keep their story straight? But the police aren't the only ones hunting for the truth- someone else has arrived in the seaside town. And she's prepared to do whatever it takes to find her own version of justice... 'A strong debut that marks Firkin out as a writer to watch out for.' Canberra Weekly on Sticks and Stones 'A gritty police procedural . . . hopefully this is the start of a great new series.' New Idea on Sticks and Stones 'This twisted and thrilling novel is a must-read for any fan of true crime.' Stellar Magazine on Sticks and Stones   ...Show more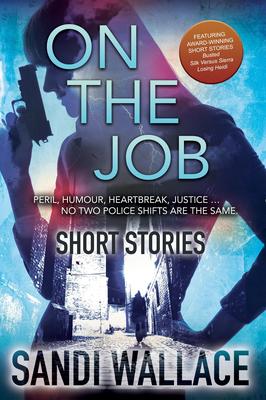 $19.99
AUD
Category: Crime Thriller Horror | Series: Police-themed Short Story Collection
Police on the beat, working one-officer shops, and seasoned detectives pursue a cunning home intruder, a full-moon prankster, false friends, vengeful partners. Adrenaline-charged car chases, unsanctioned surveillance, intense interrogation. The impact of a child's tragic death. The import of unearthing what happened to an infant and her mother. Lives saved and crooks captured. This gripping collection of Sandi Wallace's award-winning short fiction—"Busted", "Silk Versus Sierra" and "Losing Heidi"—along with new and never-before released verse and stories, includes "Impact", a finalist in the international Cutthroat Rick DeMarinis Short Story Contest. ...Show more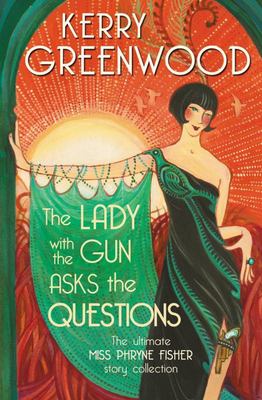 $29.99
AUD
Category: Crime Thriller Horror
The elegant Miss Phryne Fisher returns in this scintillating collection, which features four brand-new stories. The Honourable Phryne Fisher - she of the Lulu bob, Cupid's bow lips, diamante garters and pearl-handled pistol - is the 1920s' most elegant and irrepressible sleuth.Miss Phryne Fisher is up to her stunning green eyes in intriguing crime in each of these entertaining, fun and compulsively readable stories. With the ever-loyal Dot, the ingenious Mr Butler and all of Phryne's friends and household, the action is as fast as Phryne's wit and logic.   ...Show more
$29.99
AUD
Category: Crime Thriller Horror | Series: Martin Scarsden
The gripping new Martin Scarsden novel. She breathes deeply, trying to quell the rising sense of panic. A detective came to her home, drugged her and kidnapped her. She tries to make sense of it, to imagine alternatives, but only one conclusion is possible: it's the past, come to claim her.  Martin Sc arsden's new life seems perfect, right up until the moment it's shattered by a voicemail: a single scream, abruptly cut off, from his partner Mandalay Blonde. Racing home, he finds an unconscious man sprawled on the floor and Mandy gone. Someone has abducted her. But who, and why? So starts a twisting tale of intrigue and danger, as Martin probes the past of the woman he loves, a woman who has buried her former life so deep she has never mentioned it. And for the first time, Mandy finds denial impossible, now the body of a mystery man has been discovered, a man whose name she doesn't know, a man she was engaged to marry when he died. It's time to face her demons once and for all; it's time she learned how to trust. Set in a Sydney riven with corruption and nepotism, privilege and power, Trust is the third riveting novel from award-winning and internationally acclaimed writer Chris Hammer. 'The best Australian crime novel since Peter Temple's The Broken Shore.' - The Times on Silver   ...Show more
$16.99
AUD
Category: Crime Thriller Horror
Winner of the New Blood Dagger Award In the vein of The Dry and Before the Fall, a town's dark secrets come to light in the aftermath of a young priest's unthinkable last act in this arresting and searing debut thriller.In Riversend, an isolated rural community afflicted by an endless drought, a young priest does the unthinkable, killing five parishioners before being taken down himself. A year later, accompanied by his own demons from war-time reporting, journalist Martin Scarsden arrives in Riversend. His assignment is simple: describe how the townspeople are coping as the anniversary of their tragedy approaches. But as Martin meets the locals and hears their version of events, he begins to realize that the accepted wisdom--that the priest was a pedophile whose imminent exposure was the catalyst for the shooting, a theory established through an award-winning investigation by Martin's own newspaper--may be wrong. Just as Martin believes he's making headway, a new development rocks the town. The bodies of two German backpackers--missing since the time of the church shootings--are discovered in a dam in the scrublands, deserted backwoods marked by forest fires. As the media flocks to the scene, Martin finds himself thrown into a whole new mystery. What was the real reason behind the priest's shooting spree? And how does it connect to the backpacker murders, if at all? Martin struggles to uncover the town's dark secrets, putting his job, his mental state, and his life at risk as more and more strange happenings escalate around him. For fans of James Lee Burke, Jane Harper, and Robert Crais, Scrublands is a compelling and original crime novel that marks Chris Hammer as a stunning new voice in the genre. A compulsively readable thriller of the highest order, Scrublands never loosens its grip, from its opening scene to the very last page.   ...Show more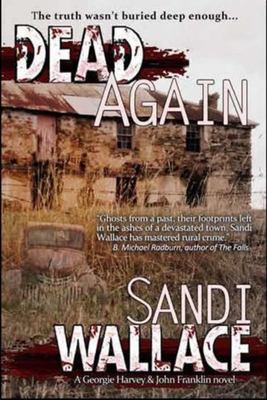 $29.99
AUD
Category: Crime Thriller Horror | Series: Rural Crime Ser.
It is almost two years since wildfires ravaged the tiny town of Bullock, and Melbourne journalist, Georgie Harvey, is on assignment in the recovering town to write a feature story on the anniversary of the tragedy. In nearby Daylesford, police officer, John Franklin, is investigating a spree of vandalis m and burglaries, while champing to trade his uniform for the plain clothes of a detective. When Georgie's story and Franklin's cases collide, she not only finds herself back in conflict with the man she's been trying to forget since their first encounter, but she uncovers the truth about how the fires started - a truth no-one is wanting to believe. "Sandi Wallace has mastered rural crime." B. Michael Radburn, author of The Falls "A gripping twist on the bushfire threat all Australians live with." Jaye Ford, author Darkest Place ...Show more
The Hunted
by Gabriel Bergmoser
$9.99
AUD
Category: Crime Thriller Horror
Nowhere to run, nowhere to hide - an electrifying, heartpounding, truly unputdownable thriller - a bestselling debut from talented newcomer, Gabriel Bergmoser. 'A truly terrifying, breathlessly exciting novel. It gut punches you in the first few pages and doesn't let you recover until the final, thrill ing climax. An extraordinary book.' M W Craven 'An original and high-octane read, it makes Deliverance look like Picnic at Hanging Rock.' The Times/Sunday Times Crime Club Frank is a service station owner on a little-used highway who just wants a quiet life. His granddaughter has been sent to stay with him to fix her attitude, but they don't talk a lot. When a badly injured young woman arrives at Frank's service station with several cars in pursuit, Frank and a handful of unsuspecting customers are thrust into a life-or-death standoff.But who are this group of men and women who will go to any lengths for revenge? And what do they want? Other than no survivors ...? A ferociously fast-paced, filmic, visceral, tense and utterly electric novel, unlike anything you've read before. Set on a lonely, deserted highway, deep in the Australian badlands, The Hunted is white-knuckle suspense matched to the fast-paced adrenaline of a Jack Reacher novel and the creeping menace of Wake in Fright. This is unmissable reading. 'This slice of outback noir is .... at once exhilarating, gleefully vicious and totally, race-to-the-finish-line unputdownable' Observer 'An audacious walk on the wildest side of outback noir ... a vivid thriller.' Sydney Morning Herald 'A perfectly paced, thrilling read with an unrelenting sense of dread and menace ...building suspense at every turn of the page. Crime and thriller readers will love this savage Rottweiler of a novel that will clamp its jaws around their throat and shake them to the end.' Bookseller+Publisher 'Tough, violent, suspenseful and peopled with great characters,The Hunted could well be the Australian thriller of the year. This is Jack Reacher for adults.' Canberra Weekly   ...Show more