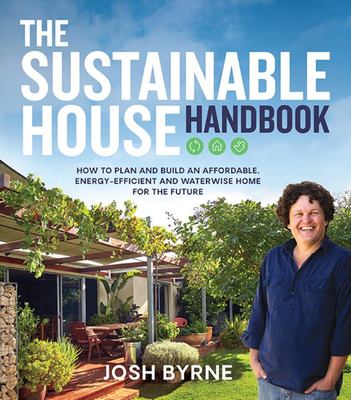 $39.99
AUD
Category: Gardening
The Sustainable House Handbook is your comprehensive guide to building an affordable, eco-friendly and energy- plus water-efficient green home for the future. In this book, sustainability expert and Gardening Australia presenter Josh Byrne takes takes readers through the process of planning a 10-Star ra ted high-performance home according to the Australian Nationwide House Energy Rating Scheme (NatHERS), and outlines how it is possible to build with conventional materials, in an accessible and cost-effective way.   Josh shows how to create a family home that is comfortable year-round, without the need for air conditioning or additional heating, how to integrate solar power to cover household needs, and how to reduce water usage by integrating rainwater tanks and greywater recycling systems. He also discusses how to cleverly incorporate organic food production in the garden while maintaining a highly attractive space that improves health and wellbeing.   Illustrated throughout with photos, plans, charts, diagrams and useful statistics and measurements, The Sustainable House Handbook is an accessible, easy-to-follow resource for anyone planning their dream house, or thinking about how to live more sustainably. ...Show more
$27.99
AUD
Category: Gardening
'Where once house plants were the province of an older generation who had the time, knowledge and space to tend them, they're now proving popular with a younger, cooler crowd.' - the Telegraph House plants can change a home in an instant. A flash of colour, a calming influence, they are adaptable, affor dable and - if you know how - easy to care for. In Plant, horticultural expert and author of Prick, Gynelle Leon, gives you all the knowledge you need to help your plants thrive. Featuring: A plant gallery showcasing some of the very best house plants A chapter of styling ideas to inspire you to show your plants and their best A care guide with all you need to know to help your plants thrive ...Show more
$85.00
AUD
Category: Gardening
This 592 page manual shows how Australians can downshift and retrofit their homes, gardens, communities and, above all, themselves to be more self-organised, sustainable and resilient into an uncertain future. It promises a challenging but exciting mix of satisfying work, a more meaningful way of living and hope for the next generation. RetroSuburbia is divided into three main sections: the Built, the Biological and the Behavioural along with the introductory section 'Setting the scene'. ...Show more
$54.99
AUD
$59.99
(8% off)
Category: Gardening
Houseplants have the power to transform any room. With their lush foliage, structural beauty and air-purifying qualities, they help create indoor oases that bring a sense of tranquility to our busy lives. In Plantopedia, Lauren Camilleri and Sophia Kaplan from Leaf Supply present the definitive guide to keeping happy, healthy houseplants in any space. This guide features over 150 plant profiles including foliage plants, succulents, and cacti and rarer gems of the plant world. Each profile includes detailed care information including troubleshooting tips and tricks to ensure that your houseplants thrive. There are plants for all levels of indoor gardeners, from budding novices to green thumbs and beyond.   ...Show more
$16.99
AUD
Category: Gardening
House plants are having a moment. Inexpensive to purchase, easy to care for and a statement in any space they inhabit, growing these plants is virtually foolproof.   The Little Book of House Plants and Other Greenery is a source of green inspiration for small-space gardening, featuring a directory of 60 of the most popular varieties of foliage to own. From dramatic palms and tropical leafy wonders to beautiful ferns and flowering potted plants - this book covers everything you need to know about nurturing and growing your own.   Each of the 60 plants is accompanied by luscious photography and an easy-to-follow breakdown of all the essential requirements for that variety. This includes details on size, growth, and flowering, along with any extra tips on caring for that specific plant. ...Show more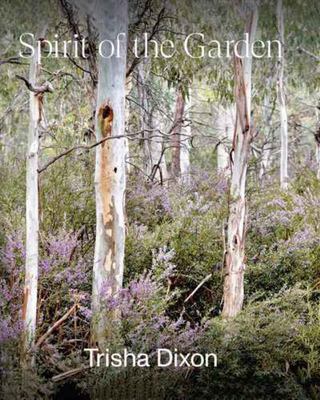 $65.00
AUD
Category: Gardening
Gardens can be formal or wild, serene or ostentatious, native or exotic, colourful or monochrome —according to Trisha Dixon, if we like a person, we will probably like their garden In a series of written reflections, interwoven with her evocative, painterly photographs, Trisha explores the relationship that exists between ourselves, our gardens and the natural landscape. Beyond the design and the plants, there is the feel of the garden, which captures the heart from the moment you enter a landscape and stays with you long after you have left. In a chapter on Gardens of the Mind, Trisha explores how artists, thinkers and writers have acknowledged and found value in the spirit of gardens and landscapes. Socrates found truth and beauty beyond Athens' city walls in a sacred grove. Closer to home, Jorn Utzon, designer of Sydney's Opera House sought inspiration and solace in a sandstone beach cave and Arthur Boyd experienced the Shoalhaven as a Wagnerian opera or a Mozart symphony. In Our Ancient Land, Trisha writes about landscapes full of stories, songlines and tracks. She welcomes the shift away from an Anglocentric approach to landscape design to one that shows an intimate engagement with the spirit of place, an acknowledgement of the Aboriginal history and mythology embedded in the land. This is not just to be found in the ancient heart of the country. In Melbourne's Royal Park, for example, bounded by noisy traffic and high-rise buildings, landscape designer Gordon Ford has created a bush pool that you'd feel fortunate to find in the interior of the Kimberley.Her message is the need to understand and respect the environment in our garden making. By approaching nature with humility, rather than a desire to control it, we can make our gardens places of beauty and peace, which nurture body and soul. She explains different approaches to garden design, exploring the teachings of landscape architects and designers of renown. And she frames this in the context of a harsh and changing climate that we need to embrace. Full-colour photographs show the golden glow of seed heads, a Eucalypt reflected in a still pool, magnificent angophoras and mossy outcrops in an escarpment garden on Sydney's Northern Beaches. Here is Annie Snodgrass' Jilba garden in Young, bursting with a Mediterranean palette of greens, purples and white. Here is Philip Cox's South Coast retreat, showing a total harmony of landscape and understated, rustic architecture. ...Show more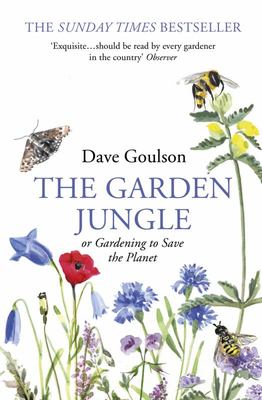 $19.99
AUD
Category: Gardening
'Exquisite...should be read by every gardener in the country' Observer The Garden Jungle is about the wildlife that lives right under our noses, in our gardens and parks, between the gaps in the pavement, and in the soil beneath our feet. Dave Goulson gives us an insight into the fascinating and sometim es weird lives of these creatures, taking us burrowing into the compost heap, digging under the lawn and diving into the garden pond. He explains how our lives and ultimately the fate of humankind are inextricably intertwined with that of earwigs, bees, lacewings and hoverflies, unappreciated heroes of the natural world. For anyone who has a garden, and cares about our planet, this book is essential reading. ...Show more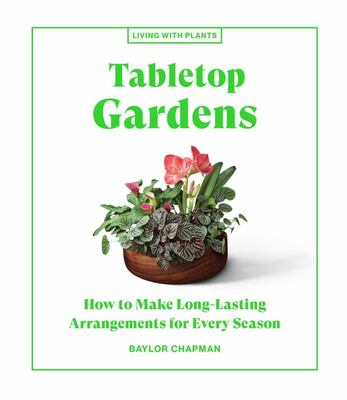 $19.99
AUD
Category: Gardening | Series: Living with Plants Ser.
While the love of plants is evergreen, houseplants have experienced a resurgence in popularity in recent years. In this guide to indoor planted flower projects from greenery guru Baylor Chapman, plant lovers can take their obsession to new and creative heights. Chapman teaches readers how to create beau tiful, flowering plant pairings that go well beyond a simple sansevieria in a pot; these creations can serve as eye-catching centrepieces in any home. Each of the 30 projects in this book specifies the type and quantity of plants needed and includes clear instructions for every step. Traditional pots and plant containers are used, but so are less conventional vehicles and methods, like a colourful patterned tote and a vintage metal toolbox. The book also provides planting techniques, sourcing and plant care information, and expert advice. The result is a must-have handbook to stunning living plant decor that anyone can achieve. Blooming houseplants flourish in the spotlight in this unique book on projects for flowering plant displays, adapted from The Plant Recipe Book by Baylor Chapman. ...Show more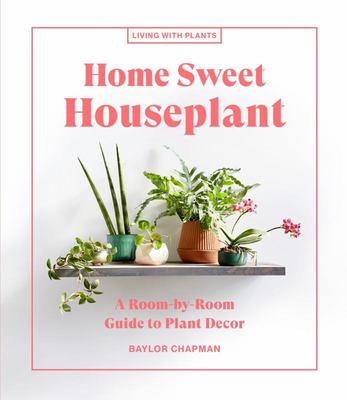 $19.99
AUD
Category: Gardening | Series: Living with Plants Ser.
Nothing gives the homey, lived-in feel of a sunny kitchen quite like planters of fresh herbs hanging in the window . . . or makes a statement like a fish-bone cactus suspended from a repurposed birdcage stand. From the classic to the unique, a houseplant has the ability to instantly elevate the look of your home and allows you to add your own special flourish of character. But where to begin?   In this curated handbook, adapted from Decorating with Plants, author Baylor Chapman guides the reader through the home, room by room, providing myriad inspirational design ideas: Place an aromatic plant like jasmine or gardenia in your entry to establish your home's "signature scent." Add a proper sense of scale to your living room with a ceiling-grazing palm. Hang a planted pendant fixture above your dining table for a striking accent that will last long after your dinner party. From air purification to pest control, there's no limit to what houseplants can do for your home—and Home Sweet Houseplant is here to show you how to add them to spaces big and small with style. The complete guide to adding plant life to your spaces, with ideas and inspiration for adding plants to every room in your home. ...Show more
$70.00
AUD
Category: Gardening
The Australian garden was born mid-century, a time of postwar confidence and growing national identity. Gardens became outdoor rooms for recreation and healthy living - removing the barriers between inside and out - and bold designs celebrated native Australian plants. The mid-century modern aesthetic has seen a revival in recent years, with contemporary garden designers reinterpreting the optimism, innovation and independence of that era. The gardens in Living Outside speak to an Australia that draws on the confidence of the last century while pushing the boundaries of experimentation, all to rise to the environmental and social challenges of today. The featured projects embrace their unique surrounding landscapes, from coastal cliffs and expansive grassland to tropical forest and even urban neighbourhoods. They also reflect a return to modernism - not just the look and feel, but also the functionality and values of invention, conservation, wellbeing.These gardens are more than just ornamental backdrops: they provide shade for neighbourhoods, food for pollinating insects, habitat for wildlife, hubs for both social interaction and moments of respite. They are platforms for research into resilient futures, experiments in sustainability and places for families to grow. They have been designed in response to their contexts and exemplify the singular and joyous spaces that can result from a deep appreciation of place.   ...Show more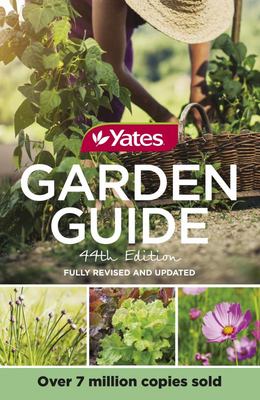 $39.99
AUD
Category: Gardening
With over 7 million copies sold, YATES GARDEN GUIDE is Australia's bestselling gardening bible. The new edition is a must-have for keen beginners or old hands alike, covering everything today's gardener wants to know, from creating stylish outdoor spaces to growing your own produce, starting a co-op gar den and so much more. Australia's bestselling and most trusted gardening guide Completely revised and updated, the 44th edition is a must-have for keen beginners and green thumbs alike, covering everything today's gardener wants to know, whether your garden is on a tiny balcony or in a big backyard. Fully illustrated and detailing more than 1000 plant species, this book contains everything you need to know about growing trees, shrubs, vines, flowers, vegetables, herbs and fruit. Including new ideas for today's gardener - such as adding chooks to your backyard; establishing a community garden; encouraging bees in the garden; growing microgreens; transplanting established plants with success; and a new herb-planting chart - the Guide also retains all its tried-and-true features. There are useful problem-solving charts to help you identify and deal with pests and diseases, and chapters on planning and preparing a range of styles, from enticing entertainment spaces to organic, low-allergen and water-saving gardens. Australia's most comprehensive, reliable and practical source of gardening advice, Yates Garden Guide is the essential companion for every gardener. ...Show more