$29.99
AUD
$32.99
(9% off)
Category: New Age
A beautiful, intimate and inspiring investigation into how we can find and nurture within ourselves that essential quality of internal happiness - the 'light within' that Julia Baird calls 'phosphorescence' - which will sustain us even through the darkest times. Over the last decade, we have become bett er at knowing what brings us contentment, well-being and joy. We know, for example, that there are a few core truths to science of happiness. We know that being kind and altruistic makes us happy, that turning off devices, talking to people, forging relationships, living with meaning and delving into the concerns of others offer our best chance at achieving happiness. But how do we retain happiness? It often slips out of our hands as quickly as we find it. So, when we are exposed to, or learn, good things, how do we continue to burn with them? And more than that, when our world goes dark, when we're overwhelmed by illness or heartbreak, loss or pain, how do we survive, stay alive or even bloom? In the muck and grit of a daily existence full of disappointments and a disturbing lack of control over many of the things that matter most - finite relationships, fragile health, fraying economies, a planet in peril - how do we find, nurture and carry our own inner, living light - a light to ward off the darkness? Absorbing, achingly beautiful, inspiring and deeply moving, Julia Baird has written exactly the book we need for these times. ...Show more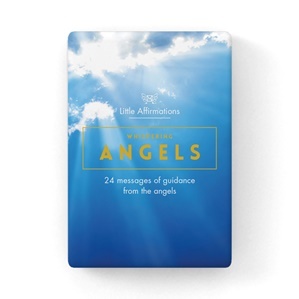 $14.95
AUD
Category: New Age
Don't miss out on Angels – a set of 24 divine quotations contained within a Moroccan inspired gift box. Refreshing and insightful, keep Angels on your desk or bedside table and discover a new quote each day.Featuring the unique wood-block prints of artist Nicky Sudano, all boxes within the Caravan rang e of Little Affirmations have been lovingly handcrafted to appeal to the gypsy living within us all. Perfect daily reminders of the meaning of life. ...Show more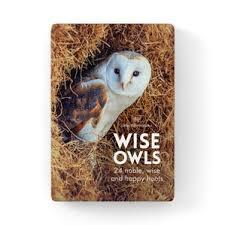 $34.99
AUD
Category: New Age
In This One Wild and Precious Life, Sarah Wilson explores the central disorder of modern existence: disconnection from ourselves, disconnection from community, disconnection from the preciousness of life on this planet  This One Wild and Precious Life is a journey of the soul, a case for why we need to cast off our too-tight psychic apparel and step bravely into the uncertainty of 'giving a fuck', the whirlpool of finding purpose, and the perilousness of connecting fully, passionately and unequivocally to life again. Sarah's journey pivots from her own anxiety and feeling of disconnection, as she takes the reader on a three-year odyssey to reconnect with the life she feels we are losing via a series of hikes around the world. Throughout, she brings together science and spiritual understandings ('East meets West'), following in the footsteps of artists, poets and philosophers, to amplify the conversation that the world wants and needs to have right now. Elegantly written and uncannily prescient, this is the perfect book for this difficult era of climate carnage and COVID-19, that goes well beyond the data and the political toing and froing, a compelling argument for turning collective crises and shared malaise into rocket fuel for personal and social transformation. And a better world.   ...Show more
$34.99
AUD
Category: New Age
New Book by International Bestselling Author Rhonda Byrne. The Greatest Secret, the long-awaited major work by Rhonda Byrne, lays out the next quantum leap in a journey that will take the reader beyond the material world and into the spiritual realm, where all possibilities exist.  The book reflects Rh onda's own journey, and shares the most direct way out for those experiencing hardship and the path to end pain and suffering endured by so many, and shines a light on a future without anxiety or fear. Filled with accessible practices that can be immediately put to use and profound revelations that take the reader on an incomparable journey, Rhonda's discovery is reinforced throughout by the revelatory words of sages from around the world, past and present. ...Show more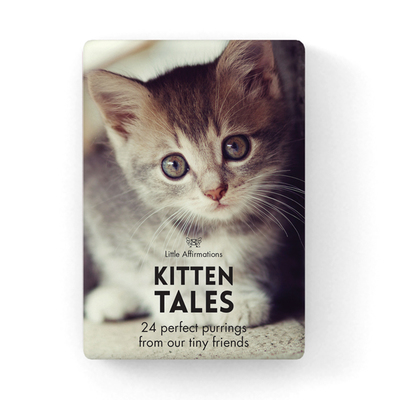 $14.95
AUD
Category: New Age
Keep these colourful boxed gift sets on your desk or bedside table and discover a new quote each day. Be inspired by positive affirmations bought to you by the cutest, fluffiest and most adorable kittens and puppies. Eco-friendly, wood free matt paper 115mm (L) x 80mm (W) x 30mm (H)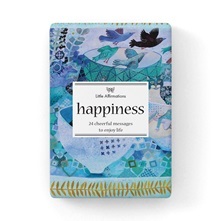 $14.95
AUD
Category: New Age
24 cheerful messages to enjoy life These vibrant Little Affirmations cards feature gorgeously patterned, contemporary designs and are the perfect gift to lift your spirits. Choose a card, contemplate the words and brighten your day.   Box set contains 24 affirmation cards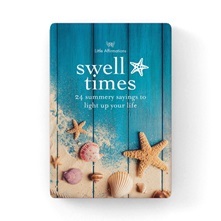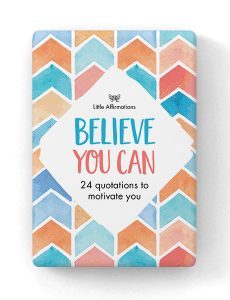 $14.95
AUD
Category: New Age
24 Quotations to Motivate You Featuring bright and uplifting contemporary designs these Little Affirmations provide the perfect daily inspiration to keep you centred. Keep this beautiful boxed set close and discover a new quote each day.
$22.99
AUD
Category: New Age
The Power of Now is a guide to spiritual awakening from a man who is emerging as one of this generation's clearest, most inspiring teachers on the subject. Eckhart Tolle is not aligned with any particular religion but does what all the great masters have done: shows that the way, the truth, and the ligh t already exist within each human being. There is no need to look elsewhere. At the heart of the book is Tolle's own story of early despair that culminated in a life-transforming experience of enlightenment at the age of 29. He emerged to share insights on the perils of the mind, the power of the present, and the accessibility of one's true nature. According to Tolle, "To regain awareness of Being and to abide in that state of 'feeling-realization' is enlightenment." "A reminder to be truly present in our own lives.... The result? More joy, right now." --O: The Oprah Magazine ...Show more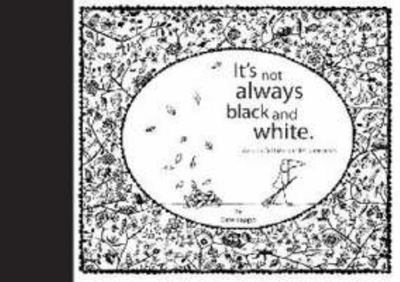 $24.95
AUD
Category: New Age
The world can be a funny old place at times. But hey, it's the only one we have. So we'd best put on our best smiles, and our best foot forward. In the time-honoured tradition of the black-and-white artist, Australian illustrator Kate Knapp throws light on some of life's dark dilemmas.