$29.99
AUD
Category: Reference
The Barefoot Investor: The Only Money Guide You'll Ever Need is a phenomenon, sprinting through one million copies to become one of the best selling Australian books ever. Why is it so successful? It's simple, funny and practical. And it has changed people's lives. The eagerly anticipated follow-up, Th e Barefoot Investor for Families, sticks to the same script. It's aimed fairly and squarely at parents, grandparents, and basically anyone who read that book and said: 'Why the hell wasn't I taught this years ago?' Scott lays out ten money milestones kids need to have nailed before they leave home, and it's all structured around one family 'money meal' each week (so roughly 20 minutes). If you follow the roadmap, with tailor-made lessons for each age group, your kids will know how to do things like: Learn the life-changing value of hard work Set up a fee-free bank account (or jam jars!) Go on a Treasure Hunt around the house, and sell some of their 'stuff' second-hand Save your parents $100 on household bills Even ... Learn to cook at least two low-cost, delicious, nutritious meals from scratch. Scott's mission is to make sure your kids are financially strong so they never, ever get sucked into the traps that middle-aged bankers have devised to rob them of their money and their confidence. There are only ten things every kid needs to know about money, and you can teach them over dinner, once a week. It's that simple. Start now - it's never too early or too late. ...Show more
$29.95
AUD
Category: Reference
** Reviewed and updated for the 2020-2021 financial year** This is the only money guide you'll ever need That's a bold claim, given there are already thousands of finance books on the shelves. So what makes this one different? Well, you won't be overwhelmed with a bunch of 'tips' … or a strict budget (t hat youwon't follow). You'll get a step-by-step formula: open this account, then do this; call this person, and say this; invest money here, and not there. All with a glass of wine in your hand. This book will show you how to create an entire financial plan that is so simple you can sketch it on the back of a serviette … and you'll be able to manage your money in 10 minutes a week. You'll also get the skinny on: Saving up a six-figure house deposit in 20 months Doubling your income using the 'Trapeze Strategy' Saving $78,173 on your mortgage and wiping out 7 years of payments Finding a financial advisor who won't rip you off Handing your kids (or grandkids) a $140,000 cheque on their 21st birthday Why you don't need $1 million to retire … with the 'Donald Bradman Retirement Strategy' Sound too good to be true? It's not. This book is full of stories from everyday Aussies — single people, young families, empty nesters, retirees — who have applied the simple steps in this book and achieved amazing, life-changing results. And you're next. ...Show more
$14.95
AUD
Category: Reference
For nearly 40 years, Max Robertson's "The Game of Mah Jong "has been accepted as the foremost authoritative guide to the rules and scoring of this fascinating game. Using specimen hands to illustrate techniques, it outlines the most correct and popular method of playing the game.
$29.99
AUD
Category: Reference | Reading Level: good
For the past few years, Mark Manson-via his wildly popular blog-has been working on correcting our delusional expectations for ourselves and for the world. He now brings his hard-fought wisdom to this groundbreaking book. A much-needed grab-you-by-the-shoulders-and-look-you-in-the-eye moment of real-tal k, filled with entertaining stories and profane, ruthless humor. ...Show more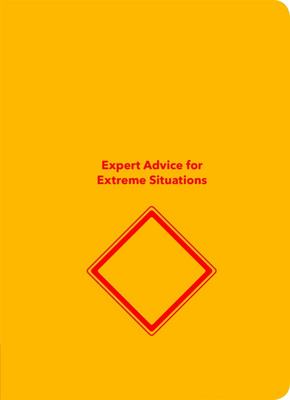 $32.99
AUD
Category: Reference | Series: Worst-Case Scenario Ser.
Danger It lurks at every corner. Volcanoes. Sharks. Cyberbullies. Sinkholes. From wresting an alligator to evading drones to landing a plane if the pilot passes out, The Worst-Case Scenario Survival Handbook is here to help with expert, illustrated, step-by-step instructions for life's sudden turns for the worst. Needed now more than ever, this revised and expanded edition--published on the international bestseller's 20th anniversary--delivers frightening and funny real advice readers need to know fast. With crucial information added from across the Worst-Case series and 20 all-new scenarios for twenty-first century threats (extreme weather, "fake news," dropping a cell phone in the toilet), this action-packed hardcover handbook brings emergency instruction for anxious times. ...Show more
$29.95
AUD
Category: Reference | Series: Australian Dictionaries/Thesauruses/Reference Ser.
The Australian Pocket Oxford Dictionary (APOD) is an indispensable guide to English as it is written and spoken in Australia. First published in 1976, the APOD is Australia's bestselling dictionary. Extensive and versatile, this dictionary is firmly established as Australia's favourite reference in scho ols, homes, and offices and provides unrivalled coverage of Australian English. Featuring over 500 new words, this eighth edition of the APOD commemorates 30 years of the Australian National Dictionary Centre at the Australian National University in Canberra. To celebrate this anniversary, a limited number of copies will feature a special edition cover. ...Show more
$24.99
AUD
Category: Reference
The brilliant, inspirational next book by the author of the incredible No. 1 bestseller FIRST MAN IN. Without fear, there's no challenge. Without challenge, there's no growth. Without growth, there's no life. Ant Middleton is no stranger to fear: as a point man in the Special Forces, he confronted fea r on a daily basis, never knowing what lay behind the next corner, or the next closed door. In prison, he was thrust into the unknown, cut off from friends and family, isolated with thoughts of failure and dread for his future. And at the top of Everest, in desperate, life-threatening conditions, he was forced to face up to his greatest fear, of leaving his wife and children without a husband and father. But fear is not his enemy. It is the energy that propels him. Thanks to the revolutionary concept of the Fear Bubble, Ant has learned to harness the power of fear and understands the positive force that it can become. Fear gives Ant his edge, allowing him to seek out life's challenges, whether that is at home, pushing himself every day to be the best father he can be, or stuck in the death zone on top of the world in a 90mph blizzard. In his groundbreaking new book, Ant Middleton thrillingly retells the story of his death-defying climb of Everest and reveals the concept of the Fear Bubble, showing how it can be used in our lives to help us break through our limits. Powerful, unflinching and an inspirational call to action, The Fear Bubble is essential reading for anyone who wants to push themselves further, harness their fears and conquer their own personal Everests. ...Show more
$39.95
AUD
Category: Reference
Carefully compiled with the needs of students aged between 10 and 16 in mind, the fifth edition of the Australian Student's Oxford Dictionary contains more than 50 000 dictionary headwords including hundreds of new entries. This user-friendly and comprehensive reference will take most students right thr ough secondary school.EncyclopedicUp to date & new contentGrammar and reference guideEncyclopedicAppendicesAge level: 10-16Suitability: School and homeCoverage: More than 50 000 headwords ...Show more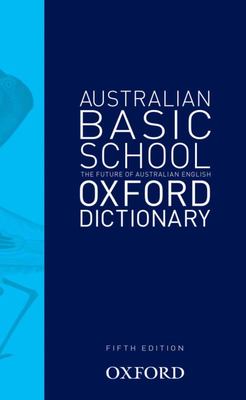 $17.95
AUD
Category: Reference | Series: Australian Dictionaries/Thesauruses/Reference
The Australian Basic School Oxford Dictionary has been carefully compiled with the needs of students aged between 10-16 in mind. This new edition has been completely revised and updated, with hundreds of new entries added that reflect the important areas of contemporary word creation. Updated contentGra mmar and Reference guidePronunciation and UsageMore than 20,000 headwordsPaperback * 480 pp * 181 x 111 mm ...Show more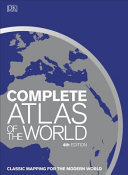 $69.99
AUD
$75.00
(6% off)
Category: Reference
First published in 2007 and now in its 4th edition, the Complete Atlas of the World has been fully revised and updated to encompass recent world events. The opening section of the book provides a fascinating insight into our planet from a number of perspectives, ranging from oceans, to population and e conomics. The main body of the book consists of 97 carefully selected regional maps, each enjoying a lavish double-page spread allowing cartographers to incorporate an amazing level of detail. For even more detail there are a further 100 detailed city plans created from the latest digital data allowing you to explore places from Seattle to Sydney. And linking all of this together is a fully cross-referenced index containing a staggering 100,000 place names making this a truly comprehensive portrait of our planet at a very competitive price. ...Show more