$24.99
AUD
$29.99
(16% off)
Category: Teen Fiction
What's important is our story, our whole story, including those moments when we feel a little vulnerable . . . Michelle Robinson started life sharing a bedroom with her older brother Craig, in their family's upstairs apartment in her great-aunt's house. Her parents, Fraser and Marian, poured their love and energy into their children. She would go on to become Michelle Obama, the inspirational First Lady of the United States of America.Now adapted for younger readers, with new photographs and a new introduction from Michelle Obama herself, this memoir tells a very personal, and completely inspiring, story of how, through hard work and determination, the girl from the South Side of Chicago built an extraordinary life. A tale of ups and downs, triumphs and failures, this is an incredibly honest account. It'll take you from the early years - first kiss, first school, first love - to the wonders of the White House, and the moment Mrs Obama shook hands with the Queen of England.A book to read, share, and talk about with the adults in your life, this is a call to action and compassion, and hope for change in uncertain times, and in a scary world.You'll be inspired to help others, and understand that no one is perfect. Just like Michelle Obama, you too are finding out exactly who you want to be (and, actually, so are the adults in your life).Above all, it is a book to make you think- who are you, and what do you want to become? ...Show more
$19.99
AUD
Category: Teen Fiction | Series: Chaos Walking Trilogy
The multi-award-winning novel by Patrick Ness, the first in a gripping trilogy, is now a major motion picture starring Tom Holland and Daisy Ridley. Todd Hewitt lives in a town unlike other towns. There are no women, and everyone can hear everyone else's thoughts in an overwhelming, never-ending stream of Noise. But then Todd meets someone who should not exist: a girl. Even in a town where privacy is impossible, there is a secret so terrible, they're going to have to run for their lives. But how do you escape when your pursuers can hear your every thought? ...Show more
$19.99
AUD
Category: Teen Fiction
'There are many Australian stories, and mine is just one about what happened to me and other First Peoples of this country. It's important for me to tell my story - because it's not just part of my healing but of this country's as well. We all have a story and as you read this book I would like you to t hink of your own story, what that means and who is also a part of your story.' In his inspirational, highly acclaimed memoir - and including reflectionsfrom First Nations Elders and young people - Archie Roach tells the story of his life and his music. Only two when he was forcibly removed from his family, and brought up by a series of foster parents until his early teens, Archie's world imploded when he received a letter that spoke of a life he had no memory of. It took him almost a lifetime to find out who he really was. Tell Me Why is an unforgettable story of resilience, strength of spirit and hope. ...Show more
$29.99
AUD
Category: Teen Fiction | Series: Hunger Games
Ambition will fuel him. Competition will drive him. But power has its price. It is the morning of the reaping that will kick off the tenth annual Hunger Games. In the Capitol, 18-year-old Coriolanus Snow is preparing for his one shot at glory as a mentor in the Games. The once-mighty house of Snow has f allen on hard times, its fate hanging on the slender chance that Coriolanus will be able to outcharm, outwit and outmaneuver his fellow students to mentor the winning tribute. The odds are against him. He's been given the humiliating assignment of mentoring the female tribute from District 12, the lowest of the low. Their fates are now completely intertwined — every choice Coriolanus makes could lead to favour or failure, triumph or ruin. Inside the arena, it will be a fight to the death. Outside the arena, Coriolanus starts to feel for his doomed tribute... and must weigh his need to follow the rules against his desire to survive no matter what it takes. THE BALLAD OF SONGBIRDS AND SNAKES revisits the world of Panem sixty-four years before the events of The Hunger Games, starting on the morning of the reaping of the Tenth Hunger Games. On returning to the world of The Hunger Games, Suzanne Collins said, "With this book, I wanted to explore the state of nature, who we are, and what we perceive is required for our survival. The reconstruction period ten years after the war, commonly referred to as the Dark Days - as the country of Panem struggles back to its feet - provides fertile ground for characters to grapple with these questions and thereby define their views of humanity." ...Show more
$19.99
AUD
Category: Teen Fiction | Series: The\Iron Fey: Evenfall Ser.
The first novel in an epic new chapter of the Iron Fey series from New York Times bestseller, Julie Kagawa. 'You may have heard of me...' Robin Goodfellow. Puck. Prankster, joker, raven, fool... King Oberon's right-hand jester from A Midsummer Night's Dream. The legends are many, but the truth will now be known as never before, as Puck finally tells his own story and faces a threat unlike any before. A threat that brings him face-to-face with a new enemy...himself. With the Iron Queen Meghan Chase and her prince consort, Puck's longtime rival Ash, and allies old and new by his side, Puck begins a fantastical and dangerous adventure not to be missed or forgotten. Evenfall is coming, and with it a reckoning that even their combined powers and wits may not vanquish, as a shadow falls over the lands of Faery and the world slips into chaos. Readers LOVE Julie Kagawa 'Wow, what a ride!' 'Gripping and unforgettable' 'I absolutely loved it!' 'A captivating read full of intriguing characters and plot twists' 'An amazing world to get lost in. Amazing writing and fabulous characters. Can't wait to get stuck into the next book' 'I am totally hooked' 'God, I pretty much devoured this book.' 'This book was outstanding... I was totally enthralled.' 'I never wanted to leave the beautiful world Julie Kagawa painted.'   ...Show more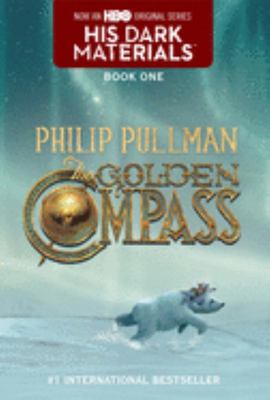 $16.99
AUD
Category: Teen Fiction | Series: His Dark Materials
In a world as convincing as Narnia, Earthsea, and Redwall, a half-wild, half-civilized girl named Lyra Belacqua lives a carefree life among the scholars of Jordan College until her life is shattered by the arrival of two powerful visitors.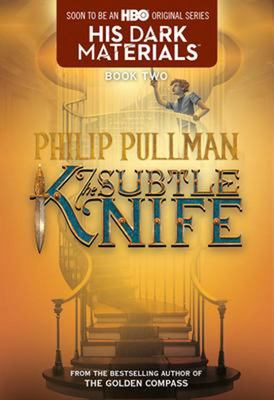 $14.99
AUD
Category: Teen Fiction | Series: His Dark Materials Ser.
1. What is wrong with Will's mother? Are her concerns real, imagined, or both? Why and how does Will protect her? 2. What does it mean when Lyra assumes Will's daemon is 'inside'? Do the people in Will's world, our world, have daemons at all? 3. Why does Will's being a murderer enable Lyra to trust him? What characters do Serafina Pekkala and Lee Scoresby decide to trust, and is their trust warranted? In what other ways does trust play an important role in this novel? 4. How has Will learned to make himself unnoticed by others? Relate this to the witches' ability to make themselves invisible. 5. How do the Shadows that communicate with Lyra through the computer relate to dark matter and/or Dust? If Lyra can understand the Shadows as she understands the alethiometer, then is the computer also acting as a truth-giving device? What is the real origin of the Shadows' messages? 6. On page 188, Giacomo Paradisi tells Will the rules for bearing the subtle knife. Why do you think Will must 'never open without closing'? What did Paradisi mean by 'a base purpose'? Compare these formal guidelines to the instinctive rules Lyra obeys when using the alethiometer. 7. Why is it significant that the possessors of the alethiometer and the subtle knife are children? What is the difference between innocence and experience? What has happened to Mrs. Coulter's solders who have undergone intercision? 8. Lord Asriel is mentioned several times throughout the story, yet we never directly see him. He is planning a war that he cannot win without an object that he does not know exists. What does Lord Asriel symbolize in The Subtle Knife ? 9. What did the 'Cave' mean when it told Dr. Malone that she must be 'the serpent'? Where do you think she is at the end of the story? Where is Lyra? 10. In what way can a knife that divides pathways between worlds and can sever bone, rock, and steel be called 'subtle'? 11. DISCUSSION TOPICS IF YOU HAVE READ THE GOLDEN COMPASS AND THE SUBTLE KNIFE In Book One, Lyra is clearly a leader. In Book Two, she seems to have become a follower, a servant to Will's cause. Who is more powerful, Will or Lyra? Whose cause is more important? Is it the same cause? 12. Is the 'psychic death' caused by severing the same as that caused by the Specters? Compare Tony Makarios and the servants at Bolvangar (Book One) to Tullio's actions after Will takes the subtle knife and the final thoughts of Lena Feldt (Book Two). Relate these to the 'natural' deaths suffered by Lee Scoresby and John Parry. 13. Armored bears, witches, severed children and adults, cliff-ghasts, Spectres, and angels are beings with spiritual qualities different from humans. Why does the authorintroduce so many creatures with alternative soul-states? 14. By the end of The Subtle Knife, we have learned that both Will's father, John Parry/Stanislaus Grumman, and Lyra's father, Lord Asriel, are powerful men who have traveled between worlds. Yet one is called a shaman while the other is preparing to be a general. What is the relationship between these two men? Compare it to the relationship between Will and Lyra. 15. The Golden Compass takes place in a 'closed' world where Lyra finds guidance through her newly-found alethiometer. In The Subtle Knife , boundaries between worlds have been broken, Lyra loses her alethiometer, and Will becomes the reluctant bearer of the knife. Explore the many parallels and opposites established between The Golden Compass and The Subtle Knife . How is the dualistic imagery of Lyra's and Will's worlds counterpointed by Cittaágazze? 16. Citing a passage from John Miltons Paradise Lost , Philip Pullman has named his trilogy 'His Dark Materials.' How might this citation, and the novels' emerging themes, relate to the following quote: 'The prince of darkness is a gentleman.' - William Shakespeare (King Lear) ...Show more
$16.99
AUD
Category: Teen Fiction
Wen Zhou is determined to create a future for herself that is more satisfying than the life her parents expect her to lead. Equal parts heartbreaking and hopeful, Tiger Daughter is a wonderfully compelling and authentic Own Voices novel about growing up Asian in Australia. What I feel most days is tha t nothing is ever going to change. That my life won't even start, and that I'll be stuck like this forever.Wen Zhou is the daughter and only child of Chinese immigrants whose move to the lucky country has proven to be not so lucky. Wen and her friend, Henry Xiao - whose mum and dad are also struggling immigrants - both dream of escape from their unhappy circumstances, and form a plan to sit an entrance exam to a selective high school far from home. But when tragedy strikes, it will take all of Wen's resilience and resourcefulness to get herself and Henry through the storm that follows.Tiger Daughter is a novel that will grab hold of you and not let go.'An unforgettable story of family, friendship and finding your voice. I adore this book.' - Nova Weetman'This gem of a book is packed with moments of unbearable tension and characters so complex and vivid they will stay with you long after it ends. At once heartbreaking and uplifting, Tiger Daughter is a testament to the strength of women and girls - and a terrific read. I couldn't put it down. Beautiful. Brutal. Brilliant.' - Ambelin Kwaymullina ...Show more
$18.99
AUD
Category: Teen Fiction
An ambitious and magnetic novel from the New York Times bestselling Neal Shusterman, about a teenage American football player forced into a series of parallel lives. As a star player on his high school American football team, Ash is used to taking some hard hits. But that one run in his last game must have knocked him a little loose, because suddenly his life doesn't look quite the way he remembers it. As Ash bounces into worlds that are almost-but-not-really his own, he starts to question everything, including his own perceptions and place in his own reality. But can he even work out how to get back there? ...Show more
$22.99
AUD
Category: Teen Fiction | Series: Bronte Mettlestone / Kingdoms and Empires
A magical tale of mystery and adventure that proves that sometimes even ordinary middle children can be heroes, from the bestselling author of The Extremely Inconvenient Adventures of Bronte Mettlestone and the award-winning The Slightly Alarming Tale of the Whispering Wars. Long ago, the little Prince of Cloudburst was stolen from the seashore by a Water Sprite. Now, ten years later, the prince has found his way home. The King and Queen are planning the biggest party in their Kingdom's history to welcome him. Meanwhile, on the other side of the Kingdoms and Empires, Esther Mettlestone-Staranise is looking forward to another year at Katherine Valley Boarding School. But she arrives to find a number of strange and unsettling changes. For one, her new teacher is rumoured to be an Ogre. Two mysterious students have joined the school, and one of Esther's classmates is an undercover Spellbinder. Most disturbingly, the mountains surrounding the school - usually a delight of glaciers, teashops, lakes and Faeries - are now crowded with wicked Shadow Mages. As secrets and dangers escalate, Esther must find the answers to several puzzles. Why is her teacher behaving so oddly? Which of Esther's classmates is the Spellbinder, and can they really protect the school from gathering hordes of Shadow Mages? Could the Stolen Prince of Cloudburst be connected? How can Esther - who is not talented like her sisters, nor an adventurer like her cousin, but just Esther - save her family, her school and possibly her entire world? ...Show more
$19.99
AUD
Category: Teen Fiction
Amie Kaufman and Meagan Spooner prove they are two living goddesses of writing, creating two compelling worlds with high stakes and gripping emotions. --Sarah Rees Brennan, New York Times bestselling author of the Demon's Lexicon trilogy and the Lynburn Legacy series New York Times bestselling author du o Amie Kaufman and Meagan Spooner have crafted a gripping tale of magic and logic, fate and choice, and a deadly love. Perfect for fans of Laini Taylor and Brandon Sanderson. Prince North's home is in the sky, in a gleaming city held aloft by intricate engines, powered by technology. Nimh is the living goddess of her people on the Surface, responsible for providing answers, direction--hope. North's and Nimh's lives are entwined--though their hearts can never be. Linked by a terrifying prophecy and caught between duty and fate, they must choose between saving their people or succumbing to the bond that is forbidden between them. --School Library Journal ...Show more
$24.99
AUD
Category: Teen Fiction
Piper's mum wants her to be 'normal', to pass as hearing and get a good job. But when peak oil hits and Melbourne lurches towards environmental catastrophe, Piper has more important things to worry about, such as how to get food. When she meets Marley, a CODA (child of Deaf adult), a door opens into a new world - where Deafness is something to celebrate rather than hide, and where resilience is created through growing your own food rather than it being delivered on a truck. As she dives into learning Auslan, sign language that is exquisitely beautiful and expressive, Piper finds herself falling hard for Marley. But Marley, who has grown up in the Deaf community yet is not Deaf, is struggling to find his place in the hearing world. How can they be together? Future Girl is the art journal of sixteen-year-old Piper, a visual extravaganza of text, paint, collage and drawings, woven into a deeply engaging coming-of-age story set in near-future Melbourne. ...Show more